We have to admit to being quite excited about what we have been working on behind the scenes.
We have always used Next Steps in Kinteract to allow teachers to highlight what students may be working on following assessments, both formative and summative, but now we have a whole new side to the Next Step feature which will make assigning and collecting in homework, of any form, really easy.
Whether you want students to hand in a project, document, photo, video, or simply add comments to a thread to submit then the Next Step feature has all you need to save on paper and move homework assignments to the cloud. As Kinteract is accessible on any device this means that students can connect with their homework from anywhere. It also means that teachers can plan their workload in a way which works for them as Kinteract can make it quicker and easier to mark homework and give feedback - even from the bus on their commute to save time at home for seeing precious loved ones!
Let's have a look at how the homework feature works.
First a teacher can set an assignment as part of a Next Step (you can rename these as assignments or homework if you wish to use this regularly):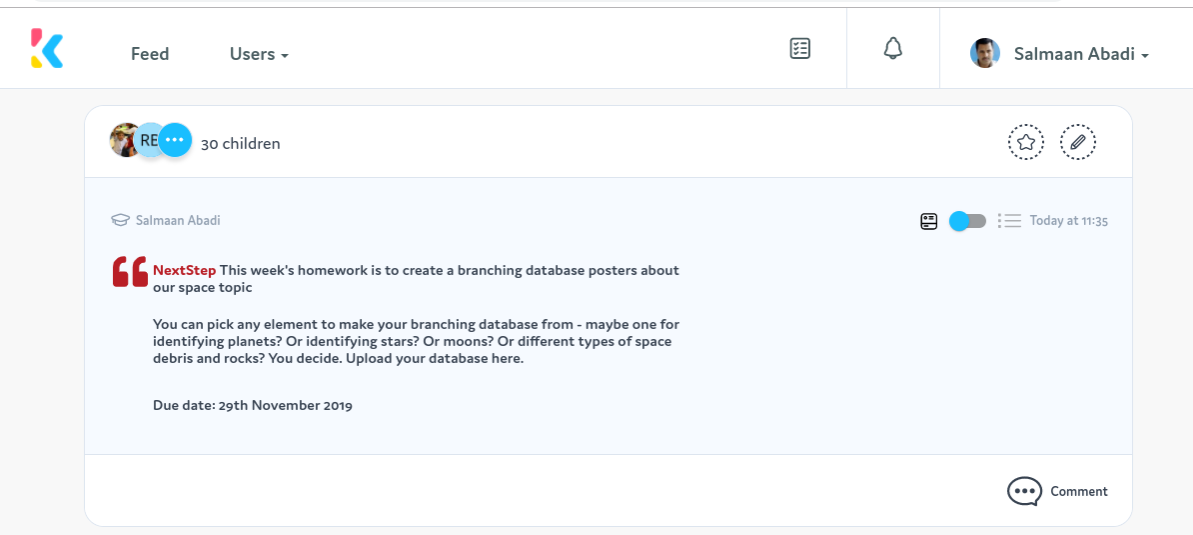 Then if the teacher uses the toggle at the top right of the card they can see the status of the assignment hand in as below: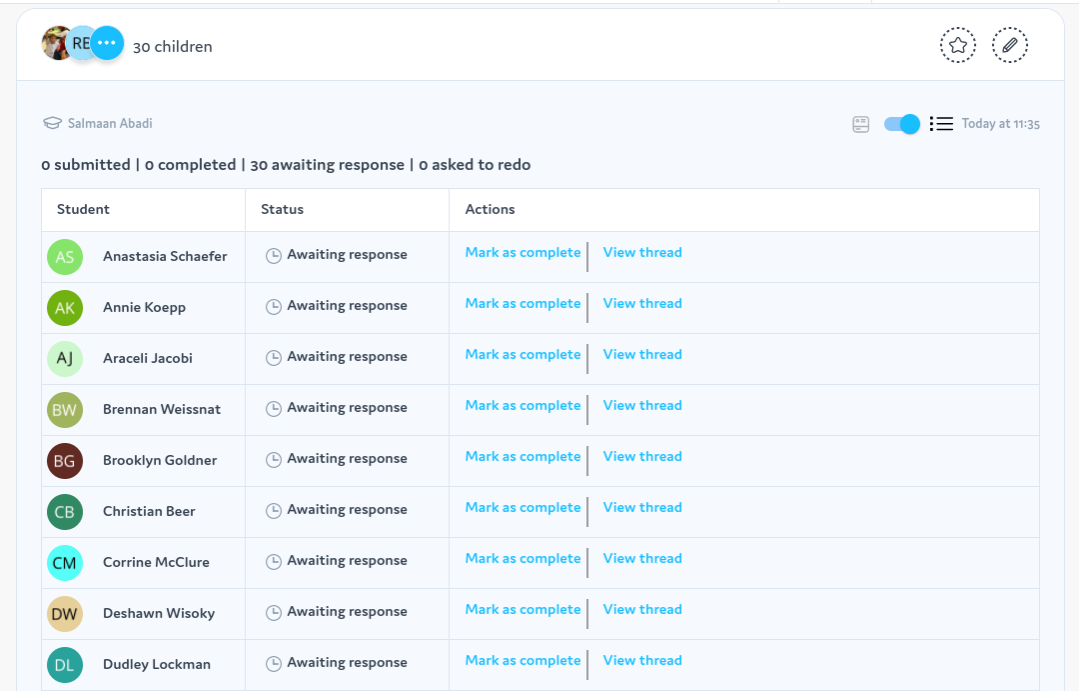 Here we can see that no-one has submitted their homework yet. So let's now look at a student view so we can see how they can submit their response.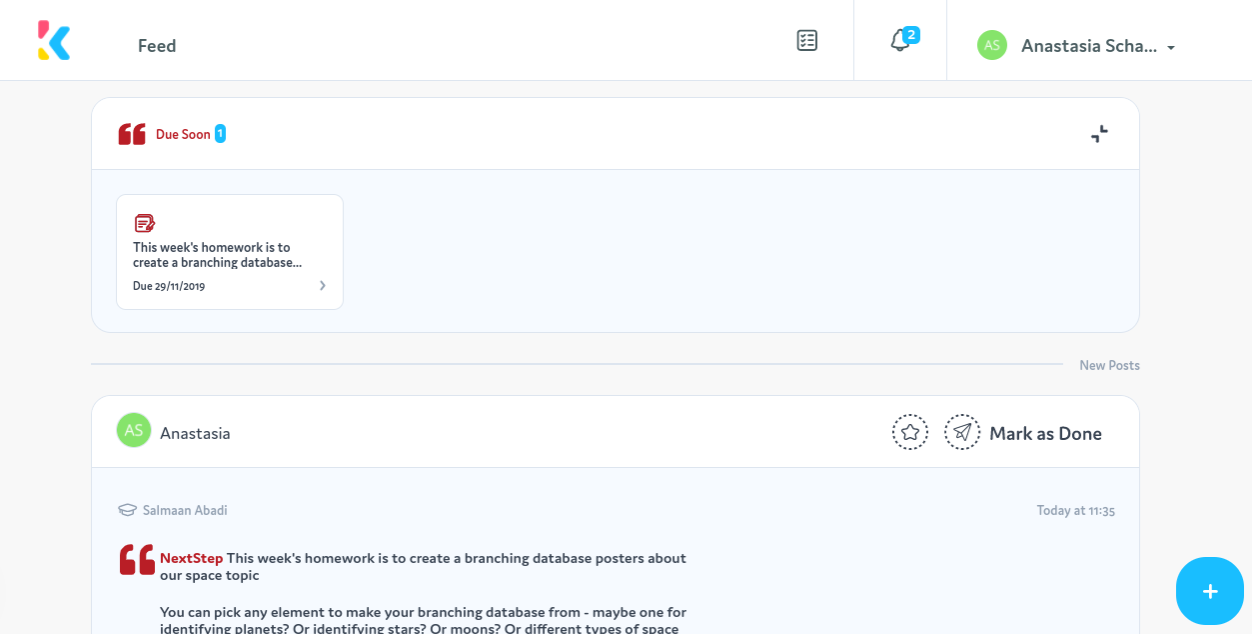 Students have a special banner at the top of their feed which shows them if any homework is due soon. Then they can click straight to that homework assignment from the banner, saving them from scrolling through their feed to find it if it was set a while ago.
Then they can go to comments to add a comment, or upload their media. This can be an audio file, photo, video, or any document attachment you require.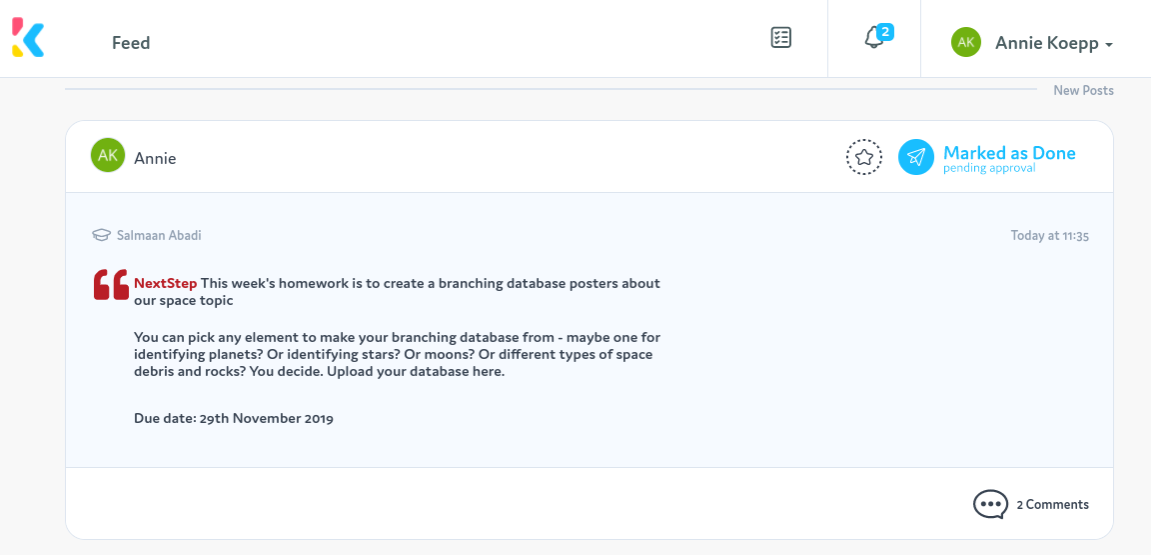 When the student marks their assignment as "Done" in the top right corner of the card, this then goes to the teacher to mark.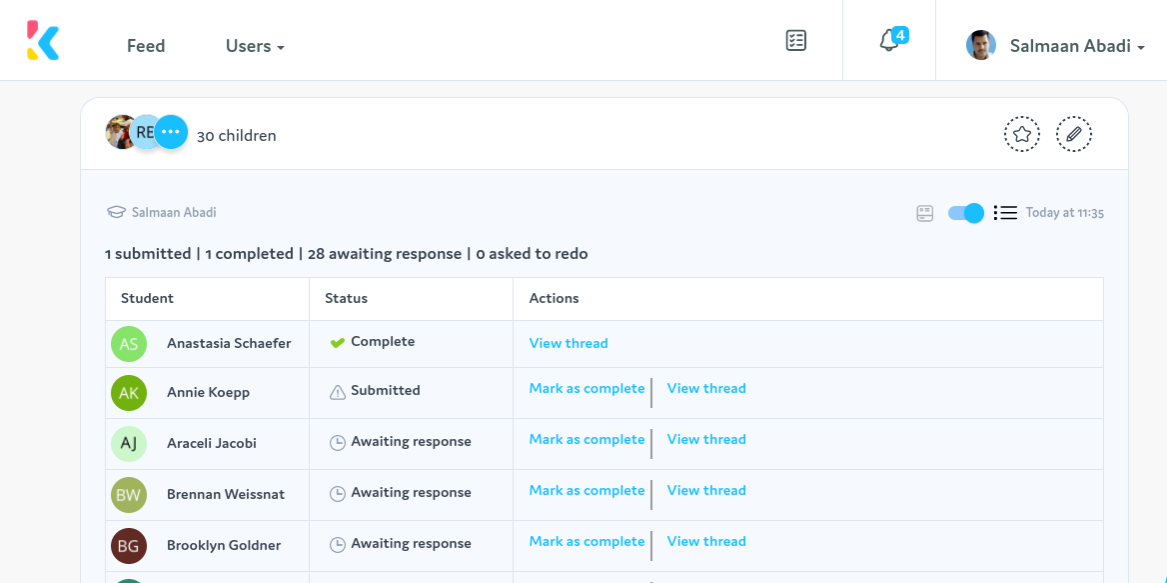 The teacher can then view the thread to check the homework, add comments and mark the assignment as complete. They could also add a comment and ask students to redo the assignment if they want them to add or edit the work before final submission.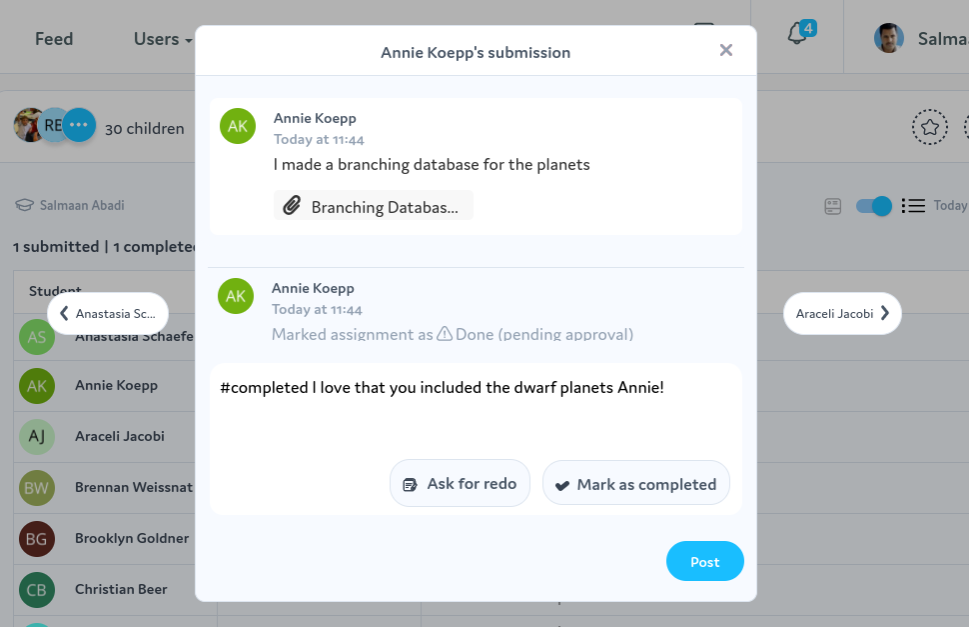 From this view you can also see that a teacher can move easily from one student to the next, or previous, using the arrows, to make marking even quicker.
Once they mark the assignments as complete this shows in a thread for the teacher, although each student will only see their own assignment and comments from the teacher for them so that everything is secure and private between teacher and student without classmates seeing or editing each other's work.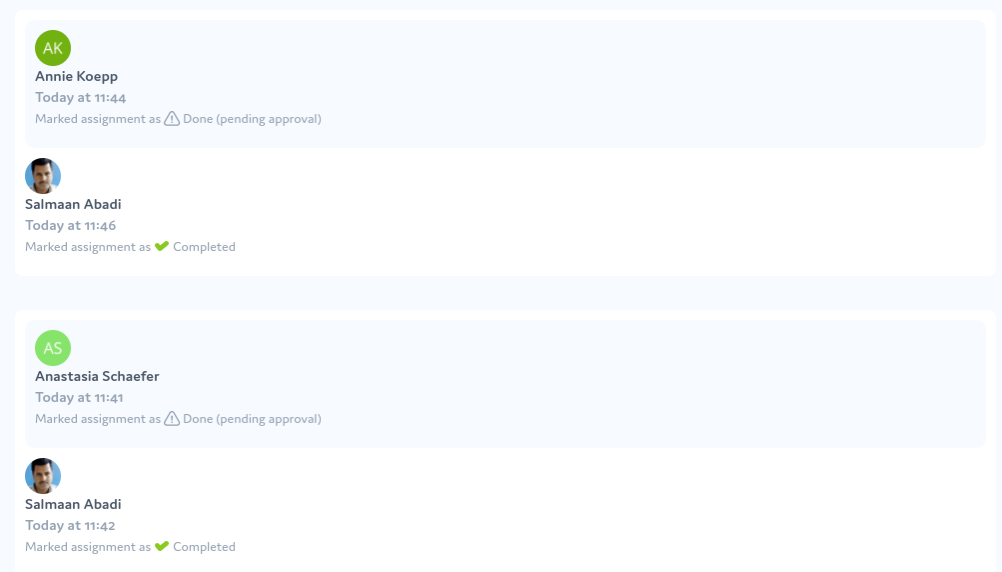 It really is that simple and the teacher sees a really clear list of where each student is up to with their assignment.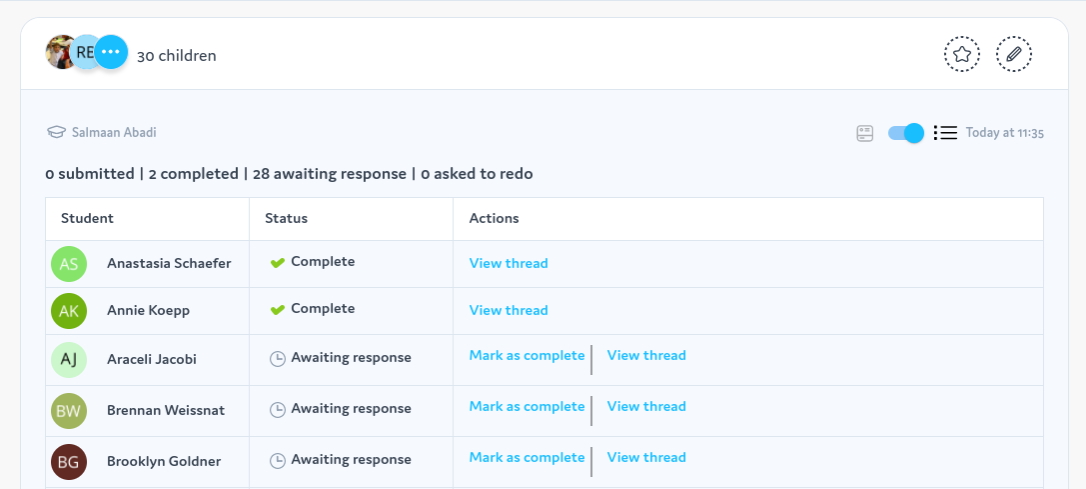 We hope you love our new update as much as we do! If you would like to switch on the assignment/homework feature for your school just let us know. If you want to see more about this, and all of the observation and assessment features in Kinteract, including the parental login elements, then get in touch to book a demo.